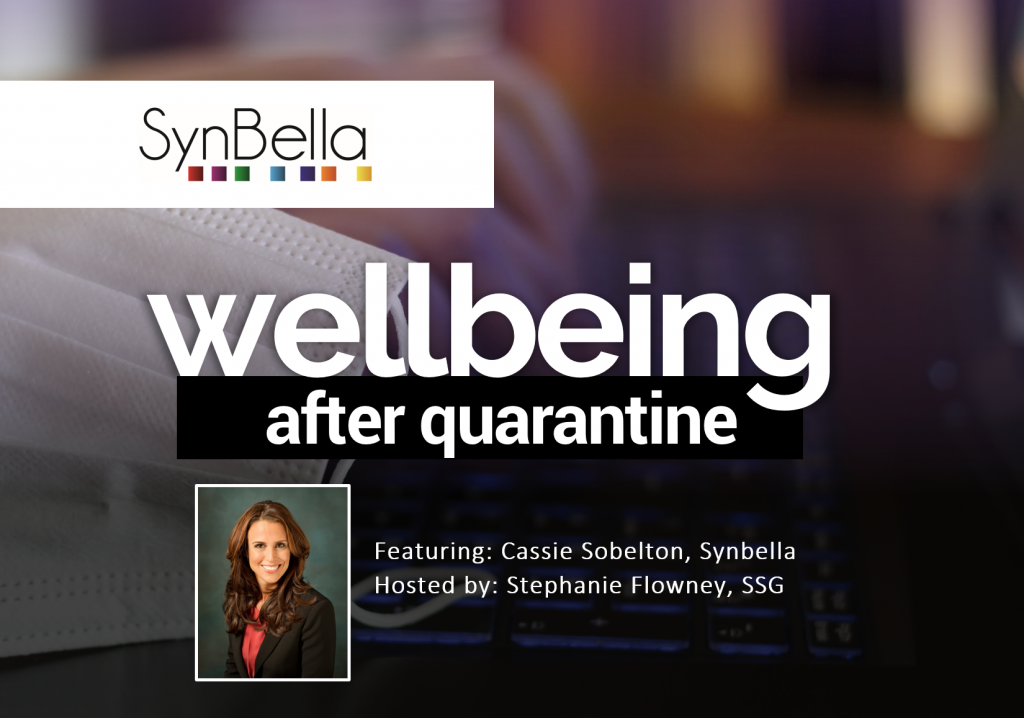 Watch this informative podcast, featuring Cassie Sobelton of SynBella, where she discusses the transition of going back to work that many of us will shortly face and what we can do to optimize our wellbeing during the transition to our "new normal."
OVERVIEW
Returning to work after a long period of quarantine (and for some, isolation)
Cassie's experiences around retreating & returning to "normal life";

Reintegrating with others; and

Commuting / Dressing up / Hair & Makeup.
Anxiety and fear around going back to normal / work
Keeping healthy when back in public.

How to keep the immune system up.
How to cope with even more change, after so much change
A new schedule…all over again.

We are now in the "looking forward" stage.
How to incorporate all the positive changes and leave behind the negative
What if I preferred working from home?
What if I realized how tired I was before quarantine?
We have all realized the importance of social connectedness & mental wellbeing – how to foster these to your benefit.
ABOUT CASSIE SOBELTON
Cassie Sobelton has a broad spectrum of experience in the health and wellness industry. Her deep experience in both consumer and business facing wellness fields made her realize how difficult it is to grasp a truly holistic idea of wellness, preventive care and healing. By melding her unique background of business, government, public outreach, traditional healthcare and holistic wellness, Sobelton educates by way of speaking, writing and frequent media contributions to clarify the importance of lifestyle, workplace and mental/ emotional factors on our health and wellbeing.