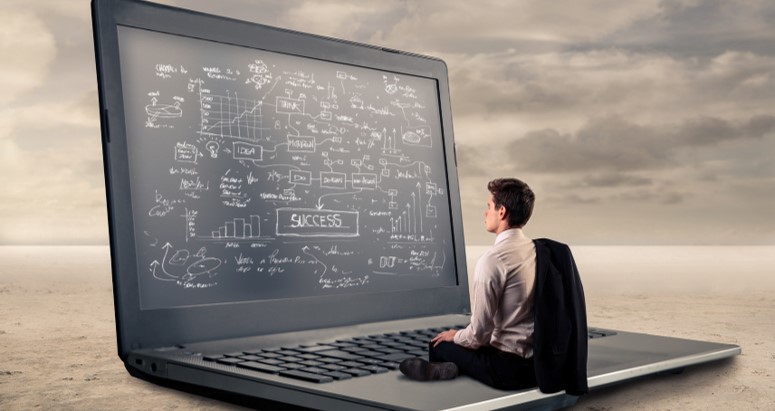 In real life (IRL), a good first day at a new job may include donuts in the break room, a slew of in-person introductions, and a load of branded company swag (mouse pad, coffee cup, and pens). Companies have had to rethink their orientation process due to the increase in new hires starting day one from home. Virtual onboarding is a different animal! HR leaders and managers should think out of the box, or out of the office, to make new hires feel welcomed and included. A major component of a successful virtual onboarding has to do with preparation. Here are a few tips to optimize your onboarding for virtual team members.
Help new hires set up their home office.
IRL: You wipe down the new hire's desk and set up their company branded office supplies and technology. Their chair and desk are ergonomically sound.
Virtual: You order the appropriate technology and ship supplies well in advance of their start date to account for delivery delays. A new employee's hands are tied without equipment! You order a second monitor since they would normally have one in the office. You send new hire tips to set up a home office or, better yet, provide them a budget to pick out office décor or supplies. New hire paperwork is sent via email and includes an option to sign necessary document electronically.
A picture (video) is worth a thousand words.
IRL: You give the new hire a tour and point out the restroom, break room and conference rooms. You introduce the new hire around the office and they shake hands with new colleagues who give them pointers on the best local coffee shop.
Virtual: First meeting? A virtual technology tutorial to ensure other meetings go off without a hitch. If possible, you send a photo of the new hire's desk to make them feel welcome and excited about eventually going into the office. You send a virtual tour to show them around the office, and schedule meet-and-greets with colleagues. You send out a company announcement with their photo, profile and contact information.
Provide structure and frequent check ins.
IRL: You stop by the new hire's desk to walk them to meetings on their schedule and personally introduce them. You call for impromptu chats to explain tools and resources, and casually invite them to join phone calls and lunches.
Virtual: You provide a detailed two-week onboarding schedule to ensure they are not "floating" and unsure of what to do. You regularly connect by phone or video to offer frequent updates. Starting a new job is a little like drinking from a fire hose so you offer a buddy to help them process new information and mentor them. You also schedule time for them to take breaks — attending meetings and meeting colleagues over video can be intense and you want to give them time to power up. Seriously, onboarding can be draining!
It is clear to a new employee when a company has not planned for a virtual new hire and can start the relationship on a bad note. Instead, prepare for the unexpected! Overcommunicate and do your best to set expectations. The first 90 days is an important time in a new hire's learning curve. This upfront investment in their onboarding will reap positive benefits in the long run.
SOURCE: United Benefit Advisors (UBA)