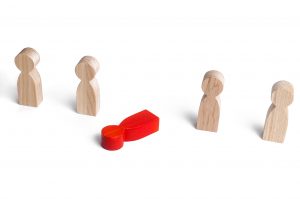 The shift to telecommuting has made it possible for employees to work while staying safe and preventing the spread of the coronavirus disease 2019 (COVID-19) pandemic, but it has also created a few challenges, including increased levels of workplace stress and employee burnout.
Burnout is a serious syndrome that may be affecting your employees. As such, it's important that you recognize the signs of burnout and take steps to prevent it while your employees are working from home during the COVID-19 pandemic.
What is burnout?
According to the World Health Organization, doctors  can diagnose an employee with burnout if they exhibit the following symptoms:
Exhaustion or energy depletion
Decreased engagement at work, or feelings of negativism or cynicism related to one's job
Reduced productivity or efficiency
For some employees, the negative effects of burnout extend beyond their work life and into their home and social life. Moreover, burnout can increase an employee's risk for getting sick or developing a chronic condition.
How to Prevent Burnout in Employees
Since burnout is the result of prolonged and chronic workplace stress, it's important to know how to recognize the signs of workplace stress. While it may not be possible to eliminate job stress altogether for your employees, you can help them learn how to manage it effectively.
Common job stressors include:
Heavy workload
Long work hours
Lack of work-life balance
Concerns over job security
While dealing with stress is a normal part of  everyday life, and these uncertain times may be elevating your employees' overall stress levels, it's  important to watch out for prolonged stress. Here are some early warning signs of burnout:
Anxiety or depression
Low morale
Short temper
Headache & fatigue
Stomach or back problems