Strategic Services Group Promotes Cori Vollmuth to Vice President of Finance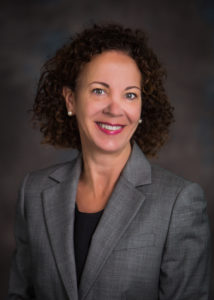 ROCHESTER HILLS, MICHIGAN – Strategic Services Group (SSG), partner of United Benefit Advisors and provider of comprehensive employee benefits solutions, dashboards, analysis, resources, and reporting tools to their clients, today announces the promotion of Cori Vollmuth to Vice President of Finance.
In her role as Vice President of Finance, Cori will be charged with delivering on client expectations through leadership of all accounting and finance operations, improving processes, and adding clarity and metrics to the organization. Cori will also oversee facility management and IT operations for SSG.
"As we continue to grow organically, it's crucial to have quality people in the right spots, and this is especially true of Cori Vollmuth" said Doug Roehm, president of Strategic Services Group. "As our Vice President of Finance, Cori will undoubtedly continue to bring value, expertise, and guidance to SSG."
Cori joined SSG as the Director of Finance in 2015 and took immediate ownership of the financial reporting, forecasting, and budgeting functions of the organization. In her new role, Cori will continue to provide leadership and build collaborative relationships internally and externally.